The church is usually open daily from 9.30 am to 5.00 pm.
The church, with its distinctive octagonal lantern tower, stands between the River Nene and the Willow Brook, and looks out across idyllic countryside. St Mary's has strong connections to the Yorkist cause in the Wars of the Roses. The Dukes of York had a family mausoleum here. Richard III was born at Fotheringhay Castle, and traditionally is said to have been baptised in the church; but the oft-maligned king has a much stronger connection to the church at Fotheringhay, for it was here in 1476 that he brought the bodies of his father Richard, Duke of York, and his brother Edmund, Earl of Rutland, for reburial.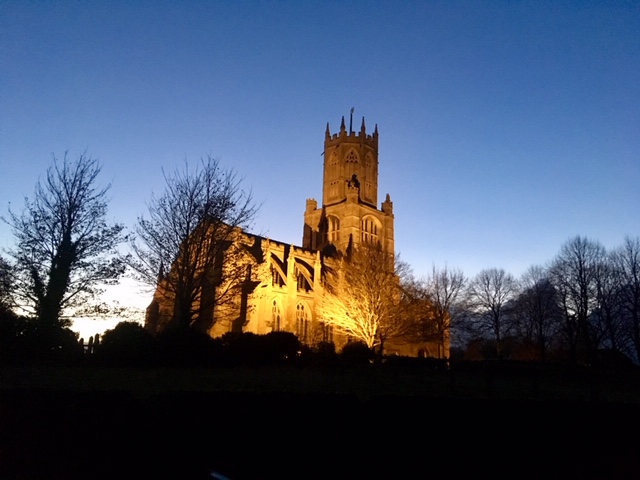 Queen Elizabeth I was alarmed at what might happen to the tombs of her ancestors so she granted money for Duke Richard and Earl Edmund to be reburied in the sanctuary, on either side of the high altar, and there they rest today, in beautifully decorated Elizabethan tombs.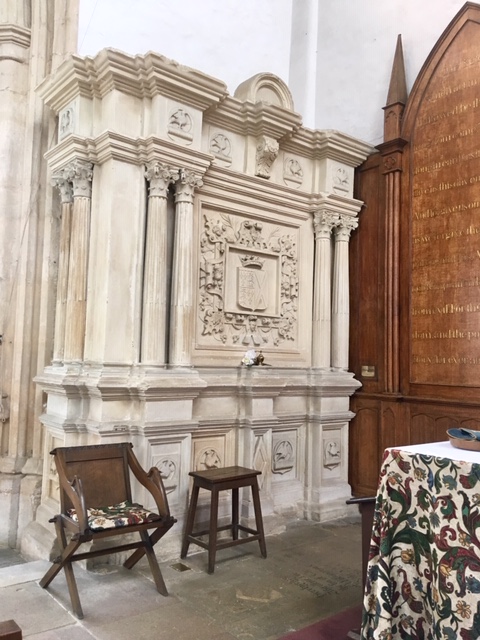 On the shields that decorate the tomb is the Yorkist symbol of the Falcon and Fetterlock. The fetterlock is shown closed, signifying that the deceased has done his duty. If it is open it signifies that the Yorks are free to fly high.
Another reminder of the Wars of the Roses is the wonderfully painted pulpit, given to Fotheringhay church by Edward IV. It is decorated with the arms of the House of Plantagenet and the symbols of the Yorkist House: a white boar, white lion and the black bull - for the three Yorkist brothers Richard III, Edward IV, and George, Duke of Clarence.
In 1587 Mary, Queen of Scots was executed at nearby Fotheringhay Castle. The Castle is now little more than a high earthen mound, possibly the result of slighting by order of Mary's son James when he took the throne as James I of England. The parish church has changed little externally since her death.
2017-2018 saw extensive repairs to the roof, tower, windows, drainage, masonry and heating system. A new servery, storage facilities and WCs were also installed, to enable this stunning place of worship to be fit for the modern era.