An Introduction to the Church of St Mary the Virgin, Southwick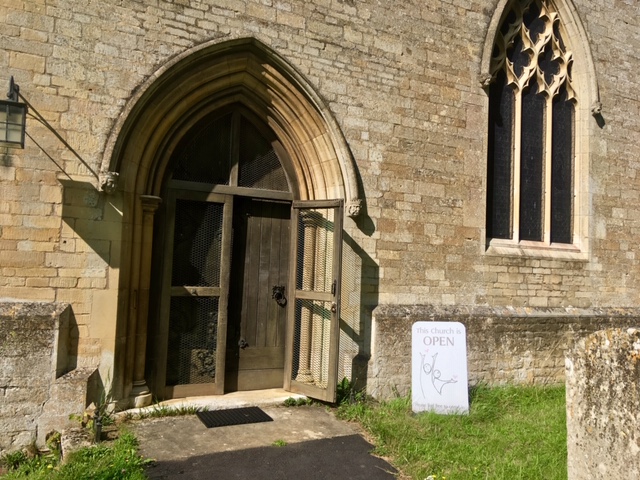 The village church in Southwick, adjacent to the Hall, is dedicated to St Mary the Virgin. The church was built by the Knyvett family in around 1230 and has a 14th-century west tower. Parts of the church were modernised in the 18th and 19th centuries.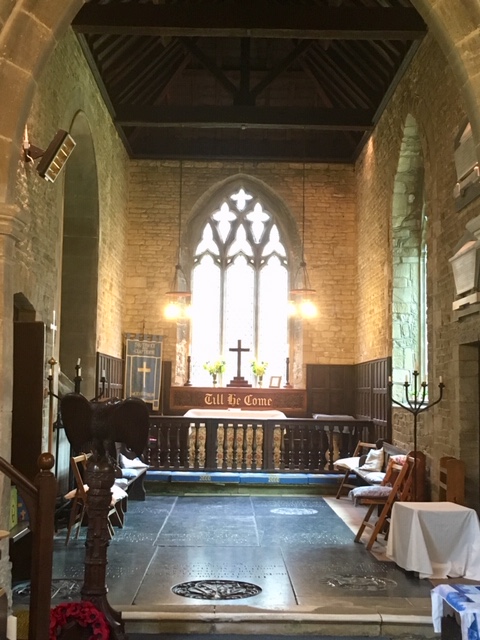 Inside the church is a monument to George Lynn (probably responsible for some of the modernising of the church) by Louis-Francois Roubiliac and which dates to 1758. It was commissioned by his wife and shows her looking up at a profile of her late husband. It was restored in 2023.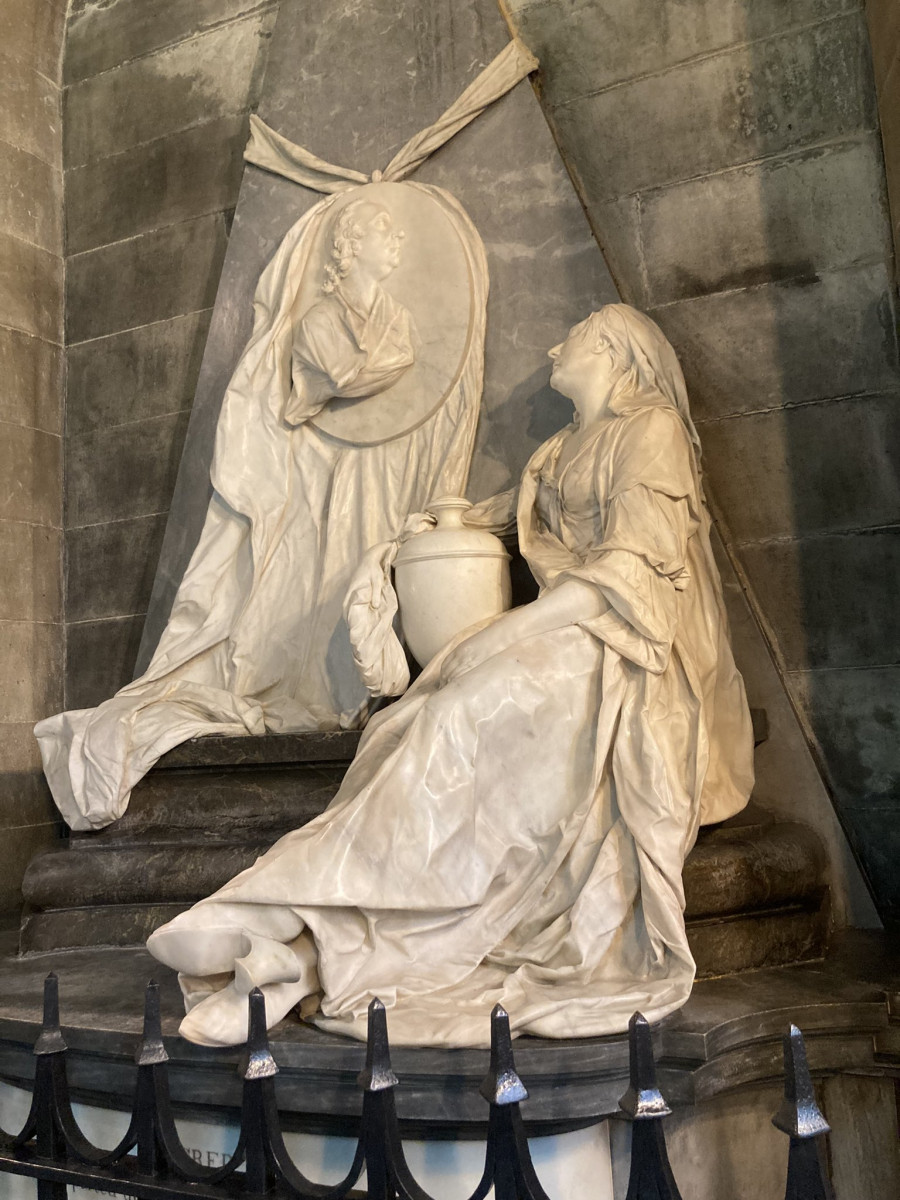 The inscription is:
SACRED
to the memory of GEORGE LYNN Esqr
who departed this life on the 6th day of May 1758
aged 51 years
Well vers'd in the Laws of his Country
He might have been distinguish'd in that Profession
But early quitting these severer Studies
For the calm Pleasure of a rural Life
He greatly improved by a most elegant Taste
This his paternal Seat of SOUTHWICK
Nor was he a Stranger to the politest Arts
Being well skill'd in Music and Philosophy
His Mind, always equal tender and benevolent
Render'd him a most affectionate Husband
A sincere Friend and delightful Companion
This Marble rais'd - See where the mourning Fair
Amidst her Griefs breathes forth this fervent Pray'r
When next we meet may out past Bliss improve
By holy Raptures of mysterious Love
The modern cross and candlesticks used in the church were made from the wood of a tree which had grown in the churchyard and were a thank offering from Edith Capron following recovery from a severe illness in 1931. The altar rails date from the 18th century.
Other features in the church include wooden panelling originally from Southwick Hall and a pulpit of panelled oak which is possibly part of a three-decker pulpit installed in the church in 1905.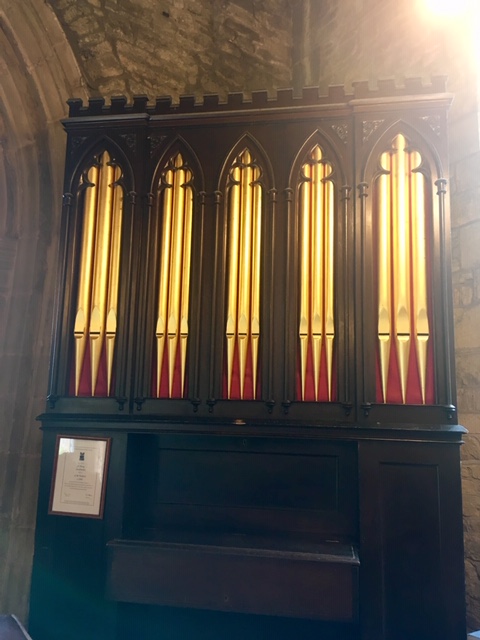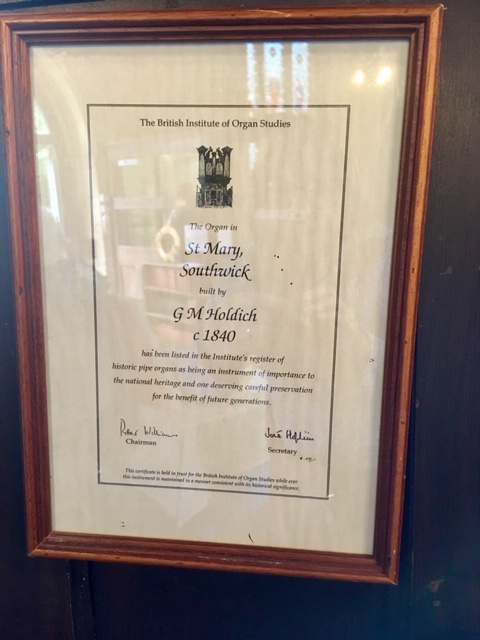 The organ was built in about 1840 by G M Holdich. It is listed in the British Institute of Organ Studies' register of historic pipe organs as being an instrument of importance to the national heritage and one deserving careful preservation for the benefit of future generations.