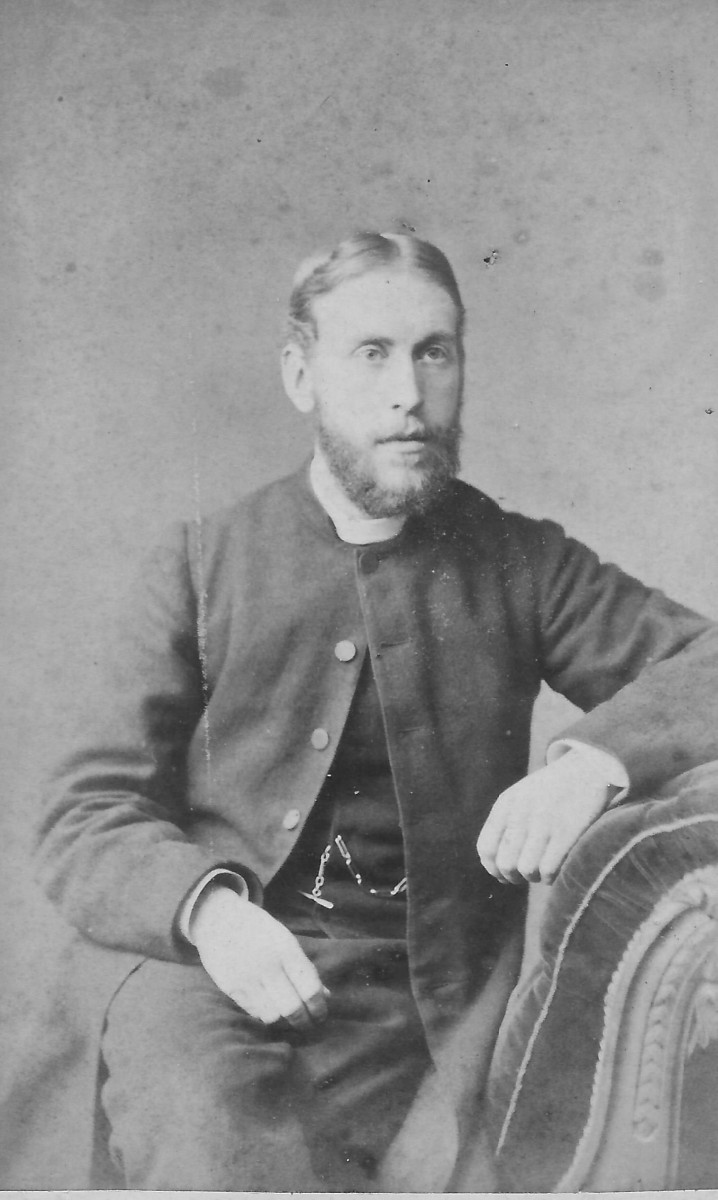 Rev Charles James Rowland Berkeley, pictured above, baptised many of the men named on the Roll of Honour. Rev Berkeley was Vicar of Warmington from 1880 until 1893 when he moved to Belton, near Uppingham. He died on 9 August 1930.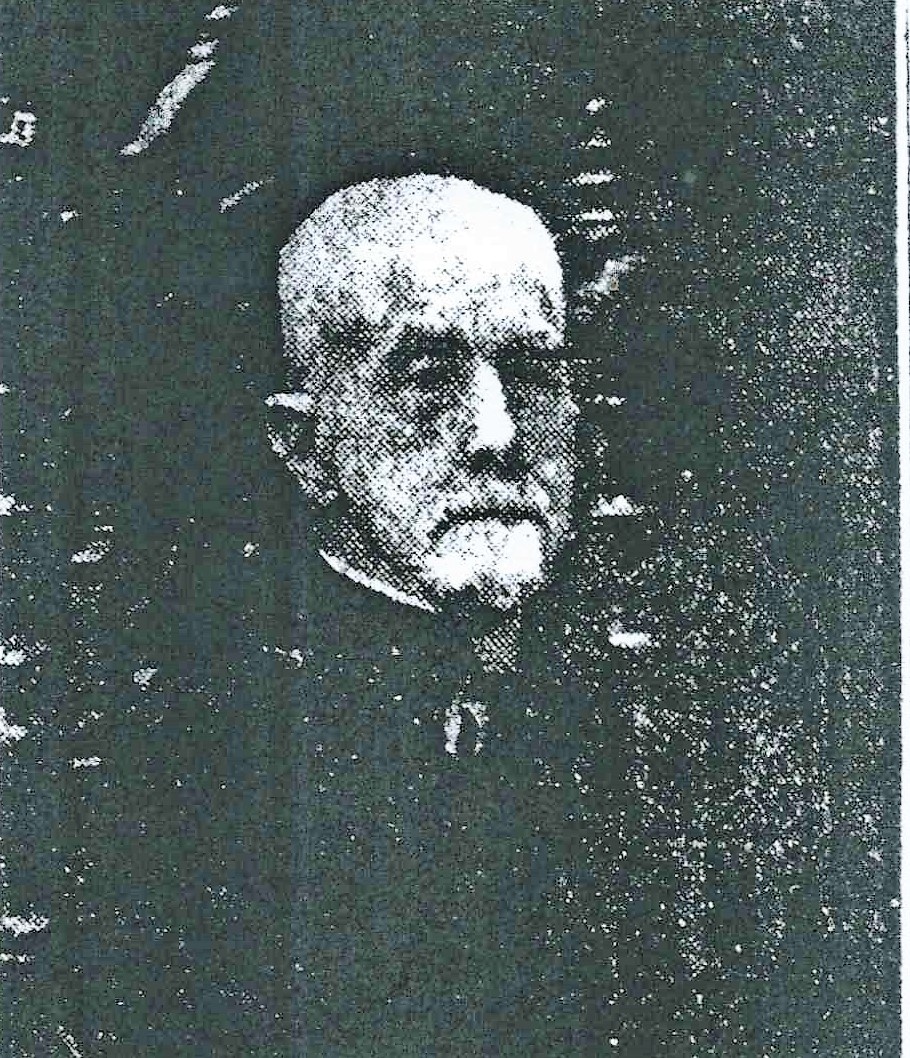 Rev James Philip Flood (in a photo from the Peterborough Advertiser, above) arrived in Warmington on 9 July 1893 and was Vicar here for 37 years, until he died suddenly on 18 December 1930. He also baptised many of those named on the Roll of Honour and devoted himself to care of his parishioners in Warmington.
It was Rev Flood who paid for the Roll of Honour, naming the men from Warmington who had served in WW1.