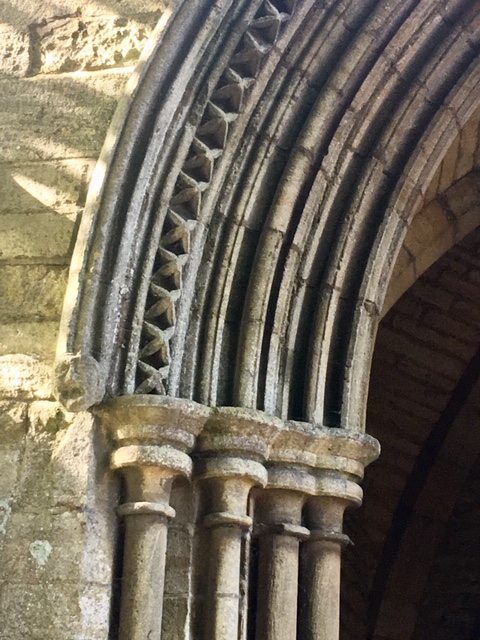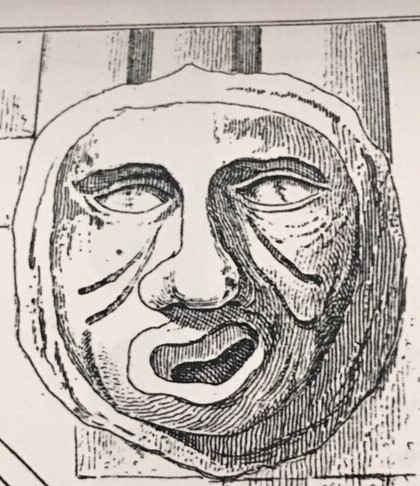 The Church of St Mary the Blessed Virgin, Warmington, has a wonderful collection of faces, inside and out. Approaching the south porch from the main gate, nowadays it is difficult to make out the two faces watching us. But look carefully and you will see a rather sinister, open-mouthed face on the left, at the bottom of the arch. An engraving made in 1847 of this same stone face (from 'Architectural Illustrations of Warmington Church, Northamptonshire' by William Caveler, published 1850) shows him in detail. On the right-hand side of the south porch, is a less startling face: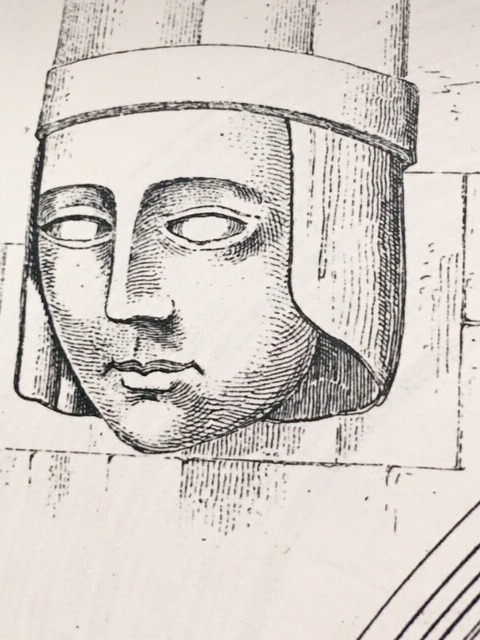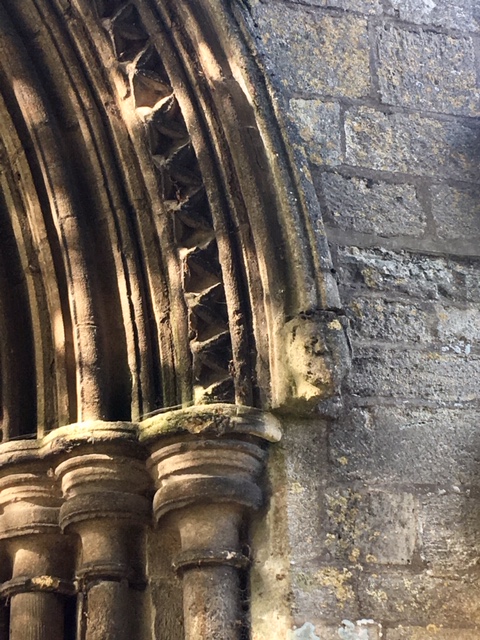 Similarly, the arch of the west door has two carved faces: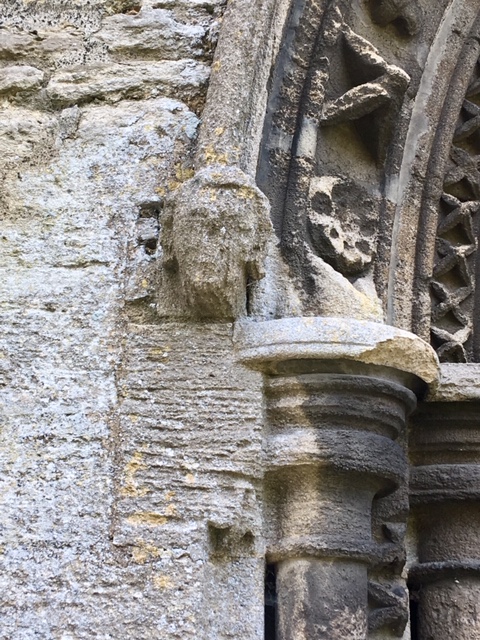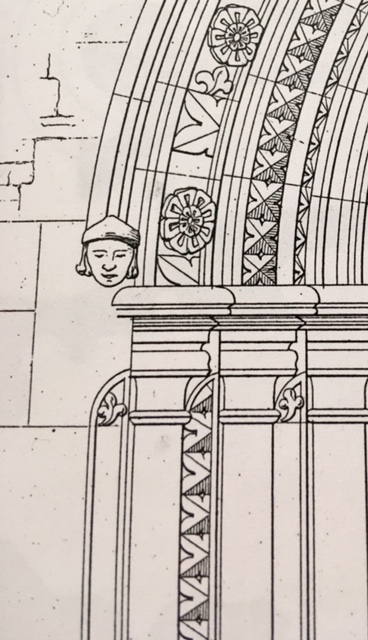 Inside, the church has numerous faces from the green men looking down on us from the wood of the nave roof to the painted glass in the chancel. Walk through the main (south porch) door into the church, turn around and you will see this crude face high up in the south aisle: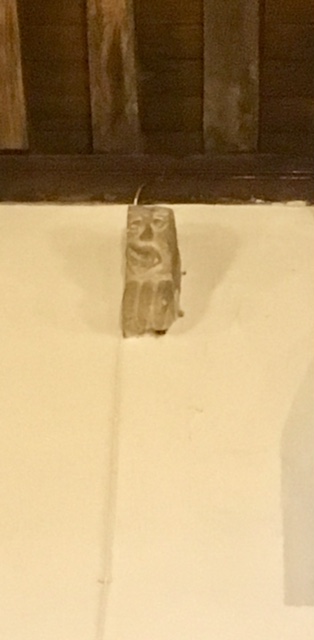 It is one of four corbels in the south aisle. The eyes are triangular, as is the nose which is pushed to the left. The mouth is open and twists sharply to the left. There are traces of cats' ears.
In the chancel, to the left of the east window, is a sculpture which Simon Jenkins in his book, 'England's Thousand Best Churches' says is . . . 'a rough 13th century sculpture, apparently showing the deadly sin of Wrath piercing herself with a sword.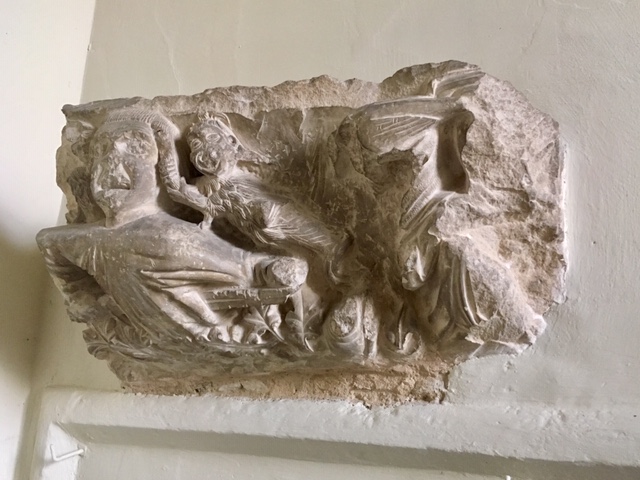 From the magnificent vaulted wooden ceiling in the nave, green men stare down. Few people know that they are there and they are quite difficult to see. These are illustrations of them by local artist, Chris Ellard: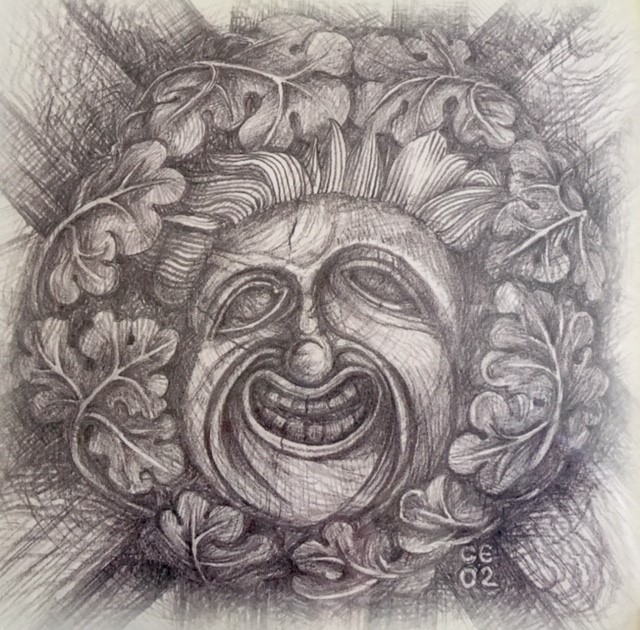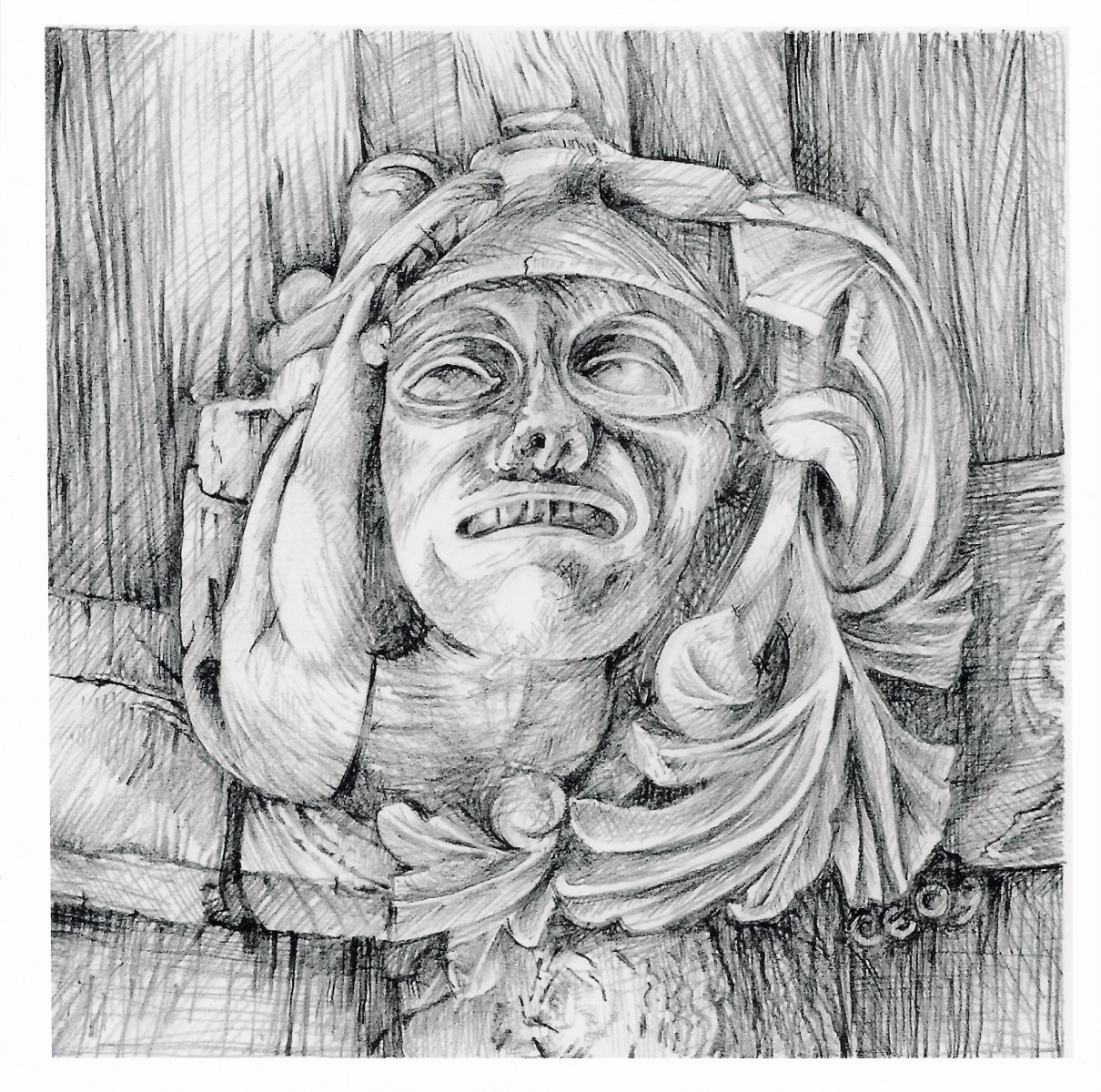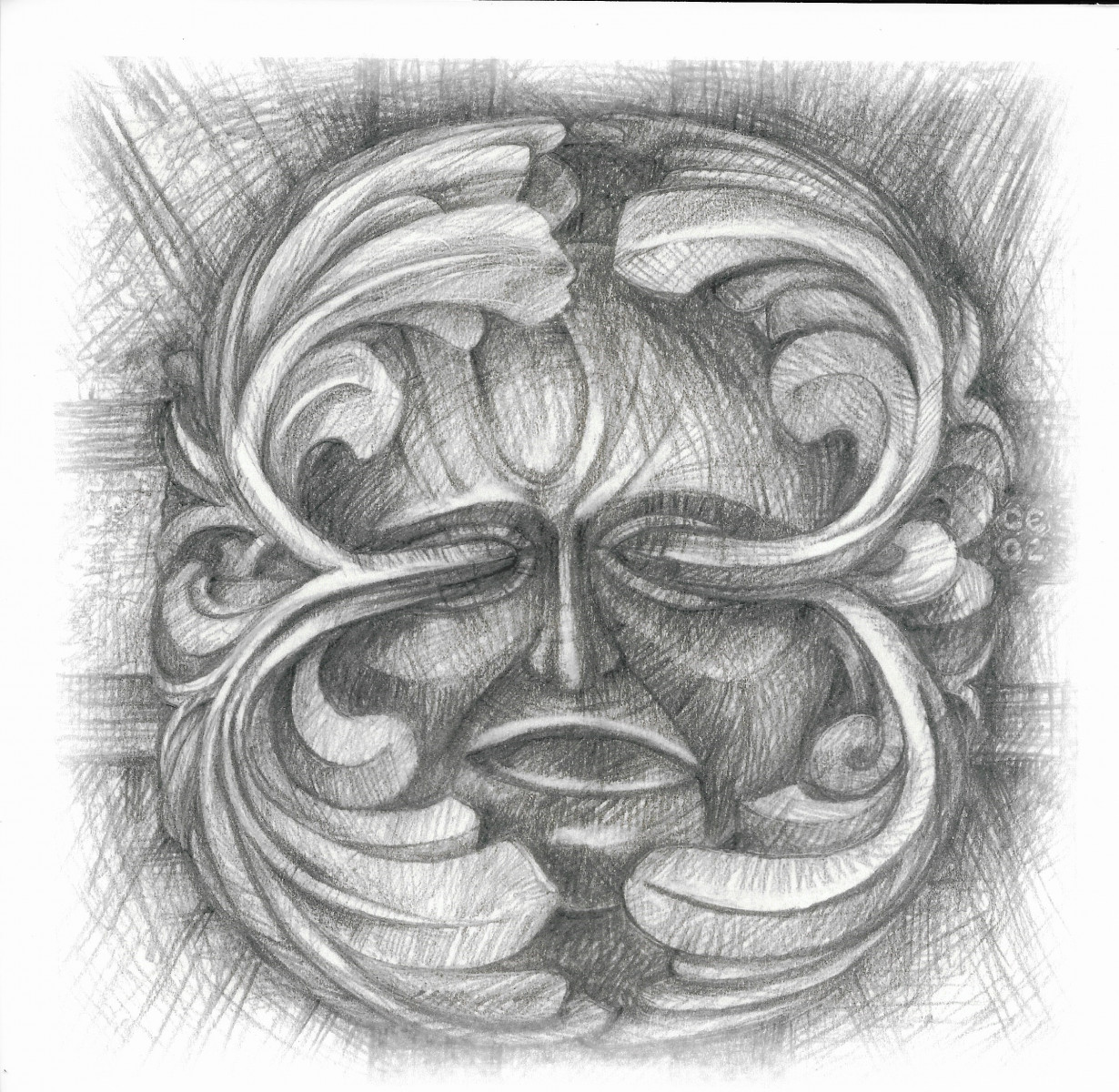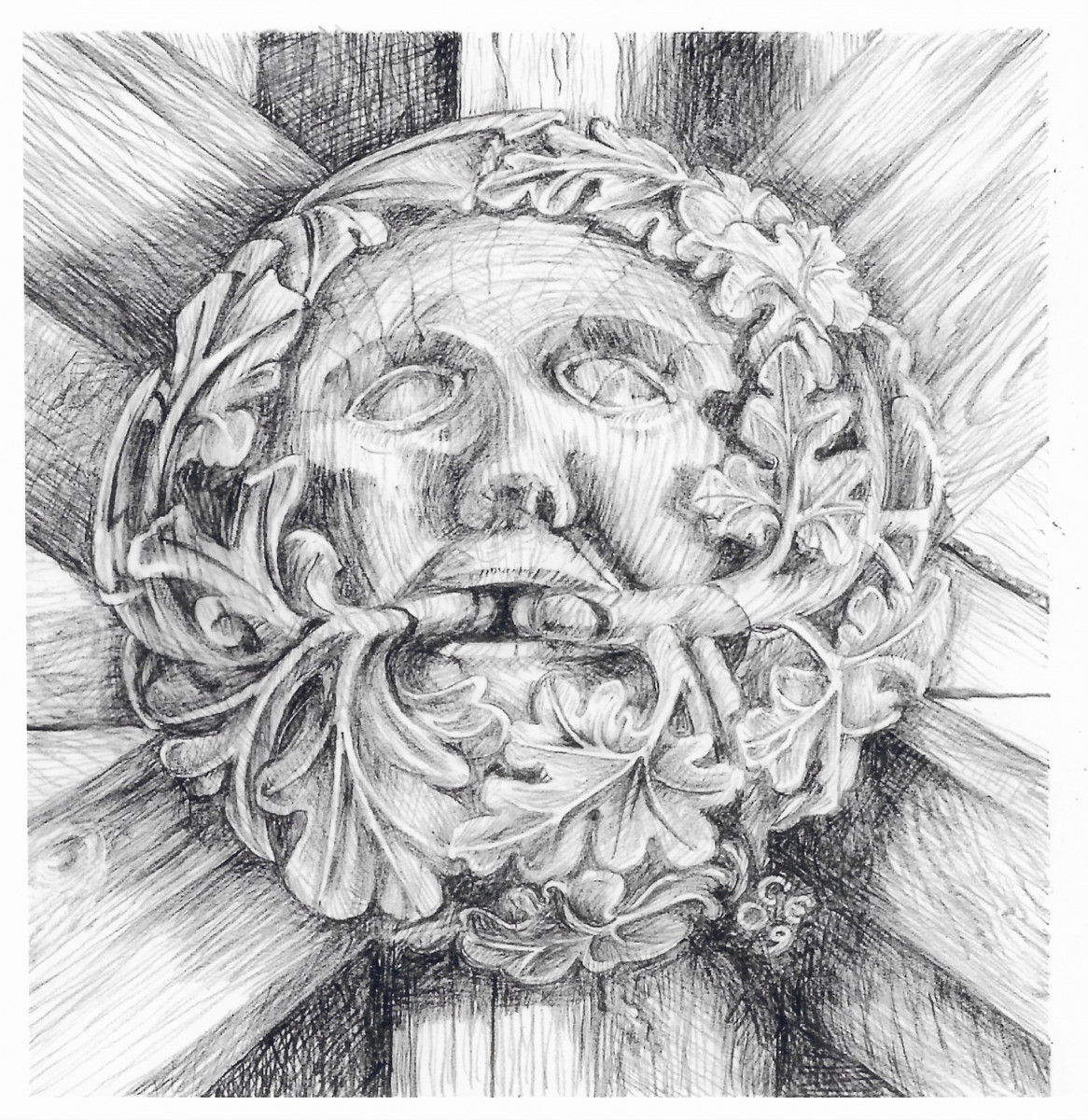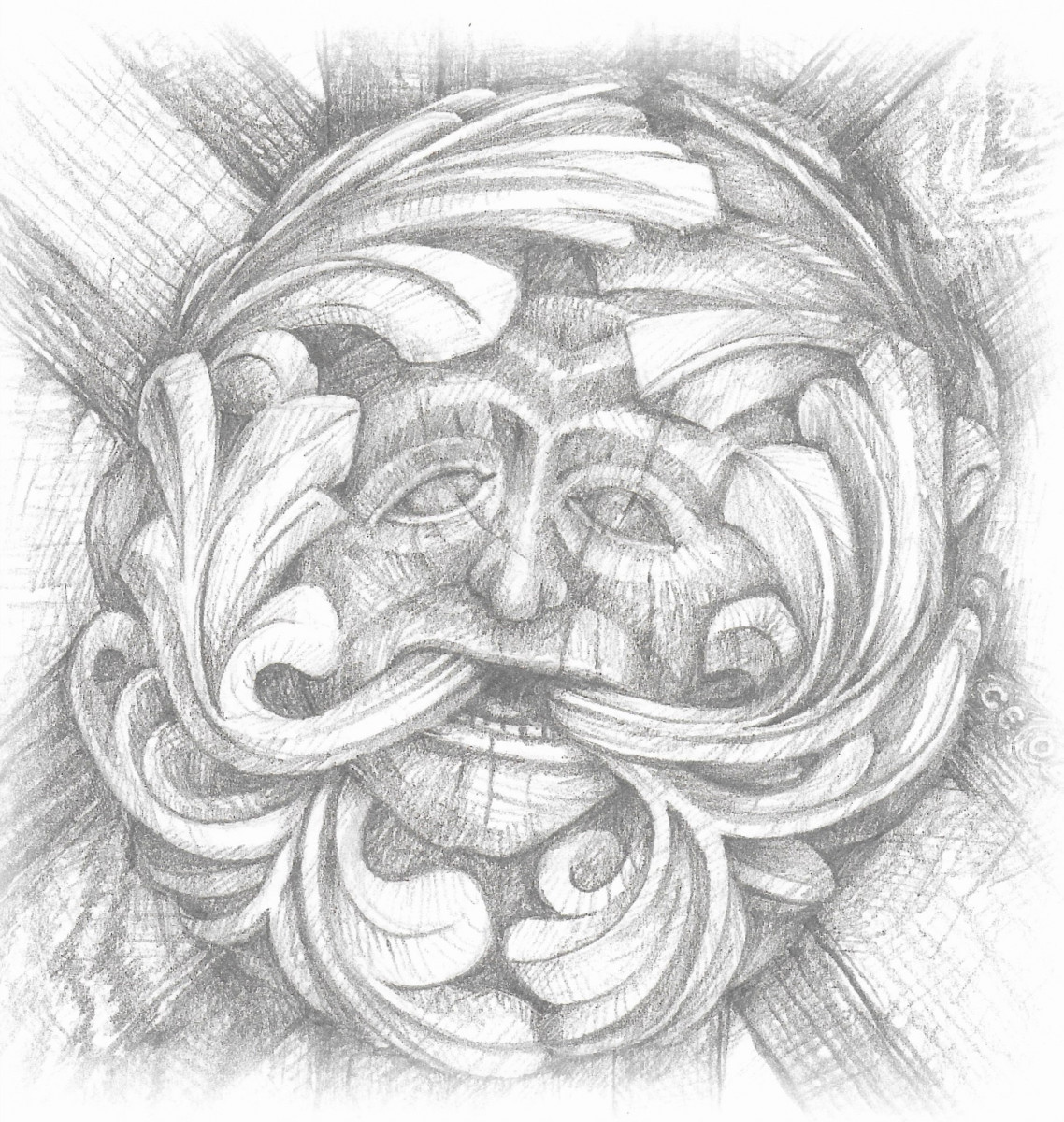 On 12 March 2020, Peter Haizelden, genealogist and family historian from Lincolnshire, visited the church to take photos. He kindly shared his photos of our green men: